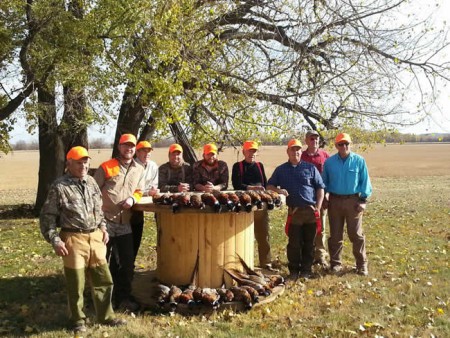 Pheasant: $1,350
Three day, four night guided hunt. Ringneck pheasants are the primary bird sought by our hunters, as pheasants continue to thrive in our fields and woods following the Missouri River.
Whitetail Deer: $3,950
Five day, six night hunt. Our most popular hunt, we have forty-five plus years experience guiding whitetail hunts with continuous success.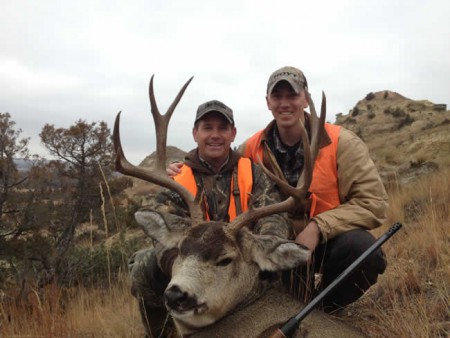 Mule Deer: $3,950
Five day, six night guided hunts. We manage the Mule Deer population so that they might reach full maturity and continue a line of great genetics.
Please use the following link to start the process of getting the appropriate
hunting license required for your visit: http://fwp.mt.gov/hunting/licenses/
Cancellation Policy: Reservations for our guided hunts will be confirmed with a 50% deposit. Any cancellations of a confirmed reservation must be received in writing at least 60 days prior to date of arrival. For those hunts that require a special permit or drawing, we must receive in writing at least 30 days before drawing date. A full refund, less a $50.00 per person service charge will be returned. Cancellations made within the 60-day or 30-day (special permit or drawing) period will be refunded, less the $50.00 per person service charge, provided the reservation can be filled. Otherwise the entire deposit will be forfeited. No substitutions can be made, nor credit given for missed days, meals or activities. No exceptions will be made to this cancellation policy unless arrangements have been made with the Ranch Management prior to the confirmation date. Under certain circumstances, Montana River Ranch is willing to apply forfeited deposits to future hunts, but arrangements must be made with Ranch Management at time of cancellation.
** We are regrettably not offering bow hunts at this time.
*All prices are subject to change without notice, prior to booking.
---
Montana River Ranch is part of the Montana Outfitters and Guides Association and a partner of the Big Hearts Under the Big Sky Program. To learn more about either of these organizations, follow the links below:
http://www.montanaoutfitters.org/
http://bigheartsmt.org/
^ Back to Top